New!

Easily share detailed supervision views with Centreon MAP 4.3
Centreon announces the release of version 4.3 of Centreon MAP. As a reminder, Centreon MAP allows the design of graphical supervision views to control in real time the availability and performance of critical IT operations and the infrastructure components on which they are based.
With this new version of Centreon MAP, after creating very simple multilevel views, you can easily share different levels with different IT teams.
To discover all the evolutions and corrections, read the release note .
If you are in charge of monitoring the infrastructure and IT operations of your company, you will love this new version of Centreon MAP.
As you know, one of the key elements of a well-organized ISD is to define the access rights to resources that teams need to work effectively. By using ACLs, Centreon MAP already allows you to manage view access rights according to the access groups defined in Centreon. Centreon users access the supervisory views corresponding to the IT perimeter that their team is responsible for.
While the responsibility for IT operations is often shared by multiple teams, it is not uncommon for missions to overlap. To collaborate seamlessly, teams need to create and share a comprehensive, real-time view of their IT infrastructure – what Centreon MAP delivers – from the most head-on view to the most detailed view of an application or of a component.
What you can do that you did not do before : With Centreon MAP 4.3 you can now share the supervision views with different teams with a simple right-click. No or no need to duplicate views, changes on a view are only done once!
What you gain: The right information to the right person! Thanks to the ability to share detailed supervision views to the teams in charge of a given area, Centreon MAP 4.3 facilitates the resolution of a problem as soon as it appears. IT teams can access information about them faster and are more efficient in handling incidents.
The proof by example: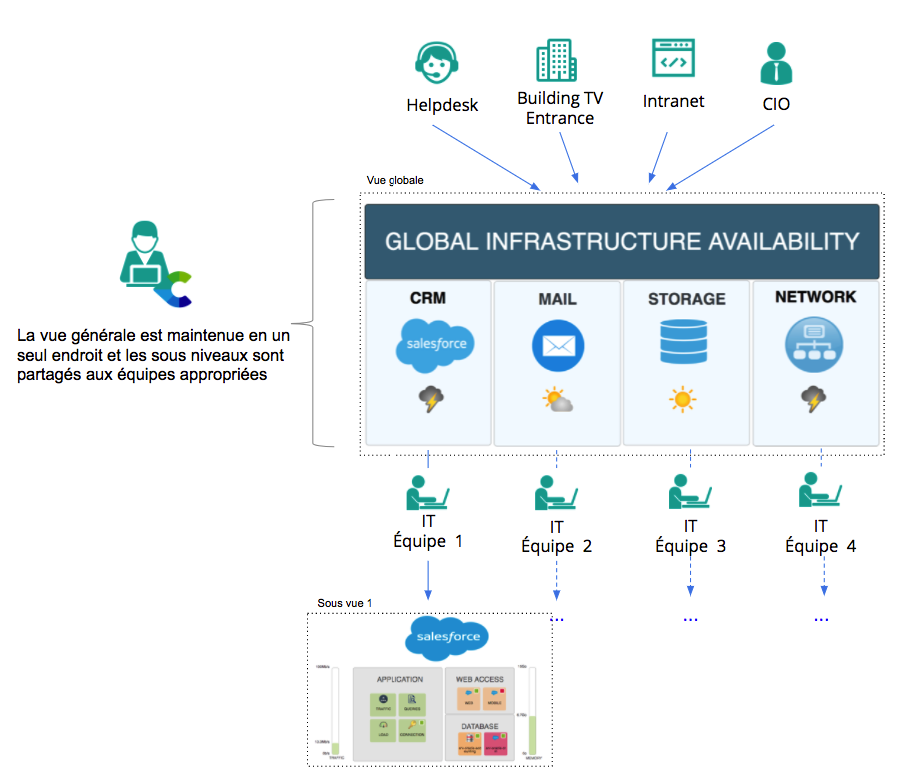 In the above image, a global view called « Global Infrastructure Availability » is shared with the entire enterprise while the detailed view (subview) CRM is made available only to the team responsible for maintaining the business. CRM.
How to share views?
On the rich client, right-click on a container * and click on « Create Shortcut ». This will automatically create a new view in the list of views. You can then manage it as a normal view: access management, custom image and content management.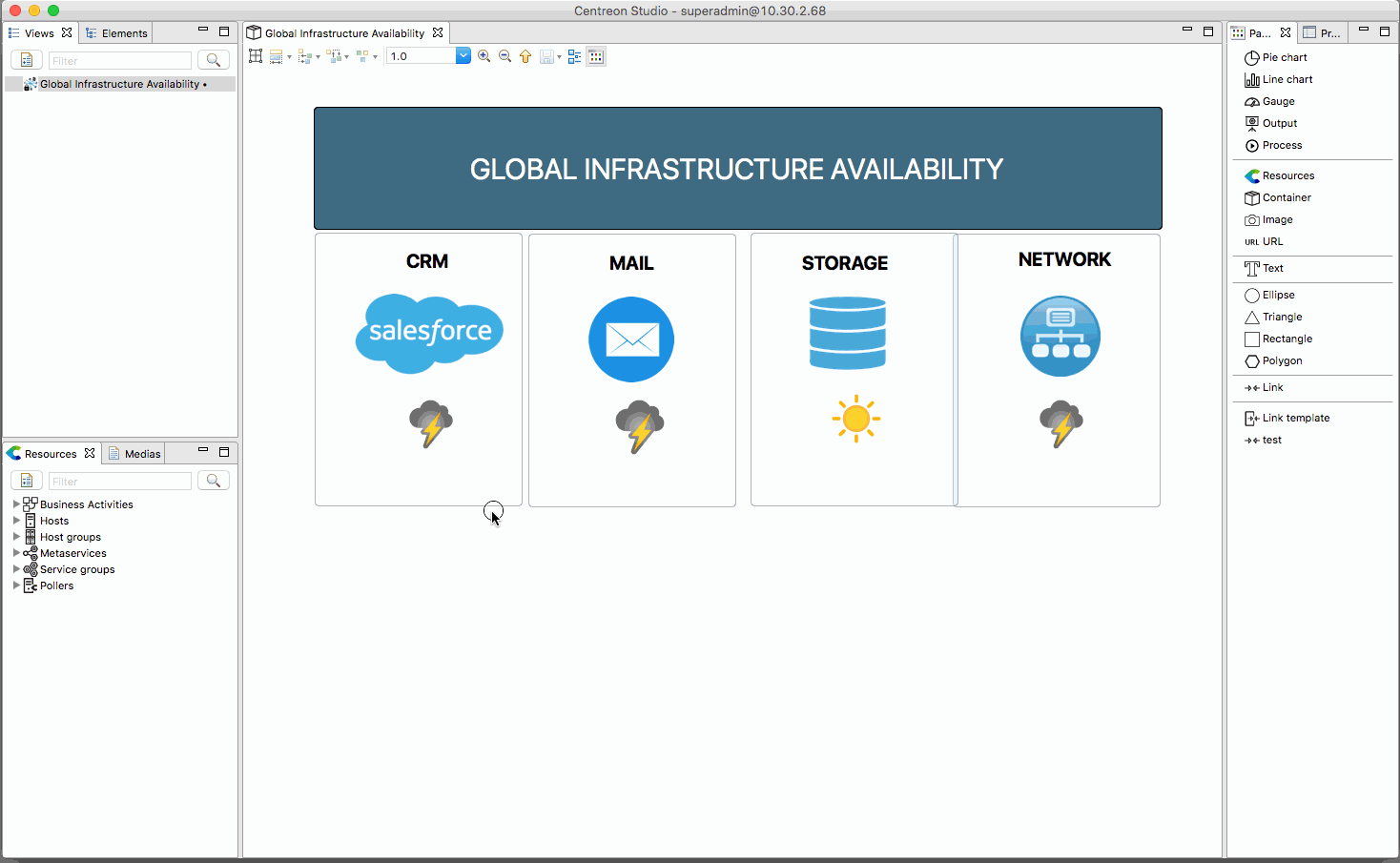 * Container: A container is a Centreon MAP object that can hold any type of object itself. A status is associated with it and corresponds by default to the worst status of the objects it contains.
You want to test Centreon MAP 4.3? Download the latest version of the rich client and connect to our online demonstration platform!
NB: for current customers, due to different evolutions of the rich client, it will not automatically update between 4.2 and 4.3, be sure to download and install version 4.3.
More information about Centreon MAP in this article or in the product sheet . Would you like to benefit from a personalized demonstration or test Centreon MAP on your Centreon platform? Contact us .
Tags :
Centreon MAP